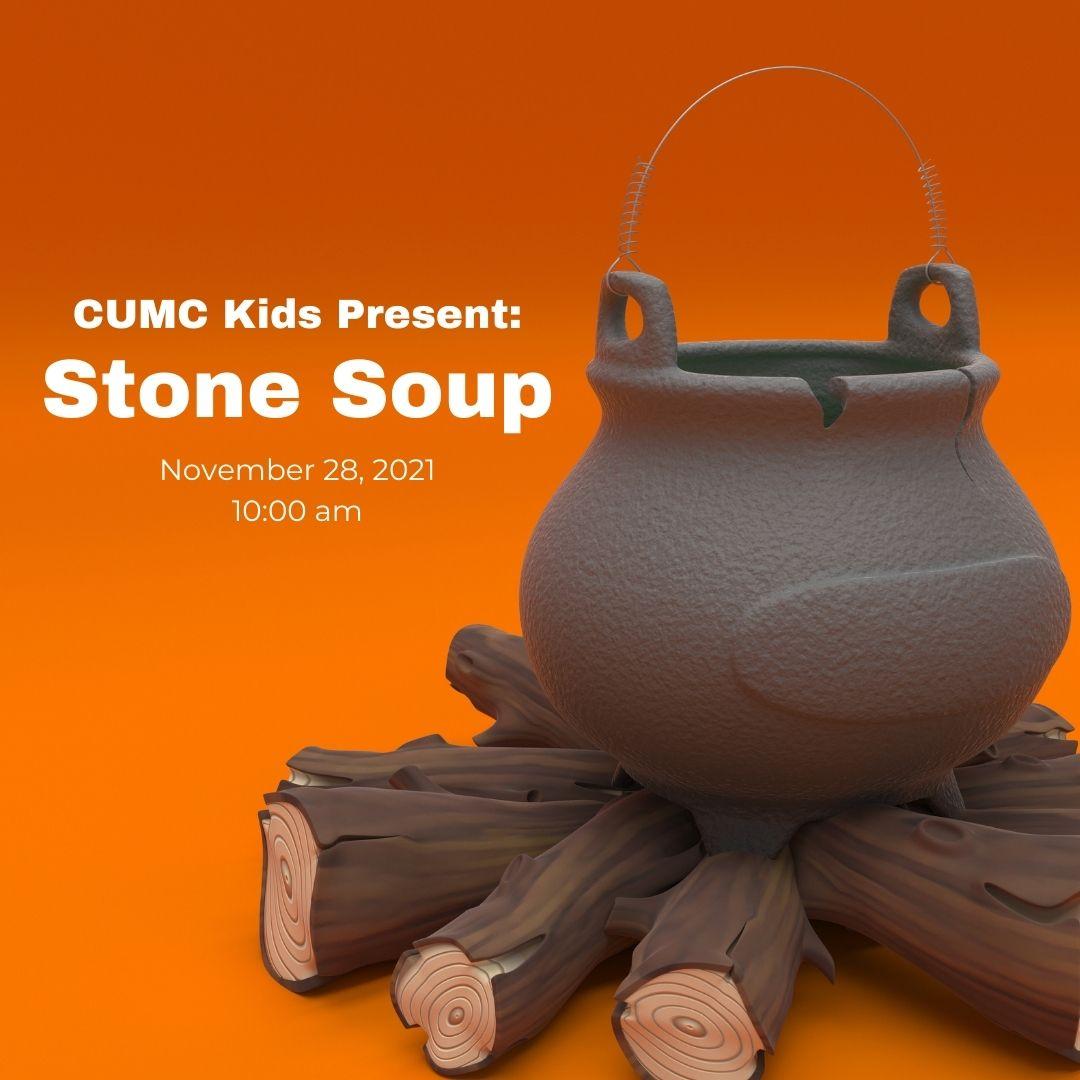 CUMC Kids Presents: Stone Soup
What?
Children will present the story of Stone Soup, a cute story of a grumpy little town that learns about sharing and giving to others.
Warm soup appetizer and fellowship before going home for lunch.
Why?
Follow-up of our "gratefulness" theme for the month of November.
Where?
In the pavilion, weather permitting.
Dress in jeans and a warm sweater, coat and scarves if needed. Children will have costumes and can wear warm clothes underneath.